On The Border® Taste of Tajín Clásico flavored tortilla chips in partnership with TAJÍN. 
"We are thrilled to partner with TAJÍN, the leader in chili lime seasoning, to offer a new flavored tortilla chip.  On The Border Taste of Tajín Clásico is made with six simple ingredients, which aligns with consumer demand for both clean label and spicy snacks.  We look forward to delivering a truly unique snacking experience from two brands that consumers know and love," said Lisa Walsh, CEO of Truco Enterprises.
"TAJÍN has grown in popularity across the U.S. with double-digit annual growth and household penetration of over 3.5 million," stated Aldo Fernandez Castillo, CEO of TAJÍN.  "We are excited to partner with Truco Enterprises, the maker of On The Border chips, the fastest growing unflavored tortilla chip in stores today, to expand our offerings to new and current TAJÍN consumers."
On The Border Taste of Tajín Clásico flavored tortilla chips is now available through many distributors –
Ask us about it today!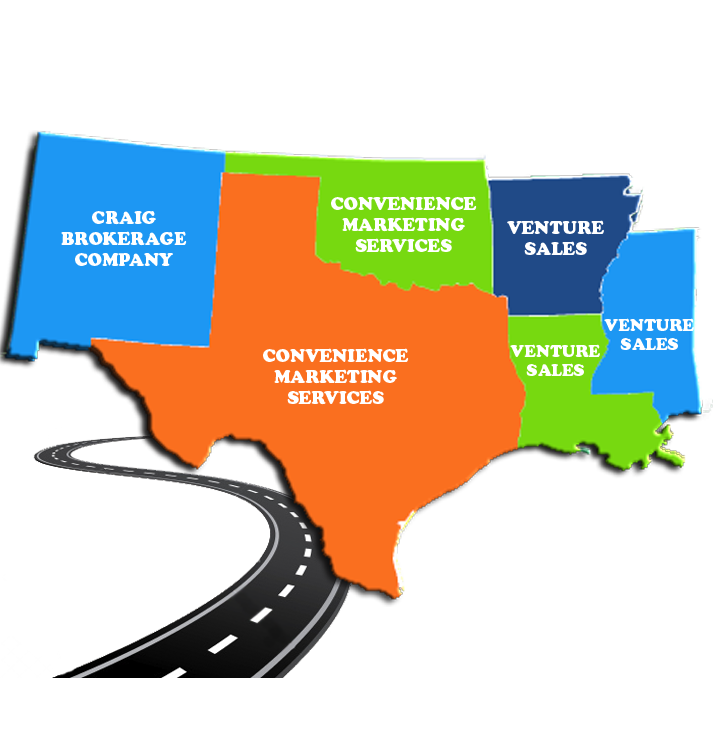 Convenience Marketing was founded in 1974 by the late Don Fisher in Houston, Texas. Don was one of the very first to recognize the need for, and see the opportunity to serve this specialized segment …
Exclusive: Dallas-Fort Worth area nabs another Fortune 500 company with headquarters relocation to Westlake By Bill Hethcock  – Staff Writer, Dallas Business Journal Sep 6, 2018, 2:57pm Core-Mark, a Fortune 500 company based in San Francisco, plans to...

Timely Support

Innovative Ideas

Family Operated

Clear Communication
Don't Be Shy. Get In Touch.
If you are interested in working together, send us an inquiry and we will get back to you as soon as we can!
Contact Us