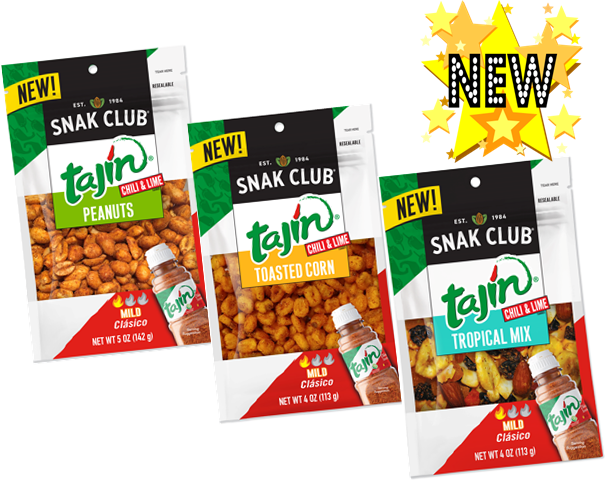 Snak Club in partnership with TAJÍN. 
Why Tajin?
3.5MM HH purchase Tajin seasoning today​
28% are Hispanic, 3X the US average for seasoning​
72% are non-Hispanic – the brand is mainstreaming…​
Tajin is the #1 chili/lime seasoning in the US market today and is growing at 14% overall, and growing up to 58% in regions, as it expands beyond CA​
Tajin has the top 7 chili/lime seasonings skus in the US market.​
Tajin has the #1 seasoning sku in the entire CA market​
9 out of 10 consumers who try Tajin become users  ​
Tajin users are passionate about Tajin! 4.7 Million Followers
Snak Club's Tajín flavored nuts are on trend and is now available through many distributors –
Ask us about it today!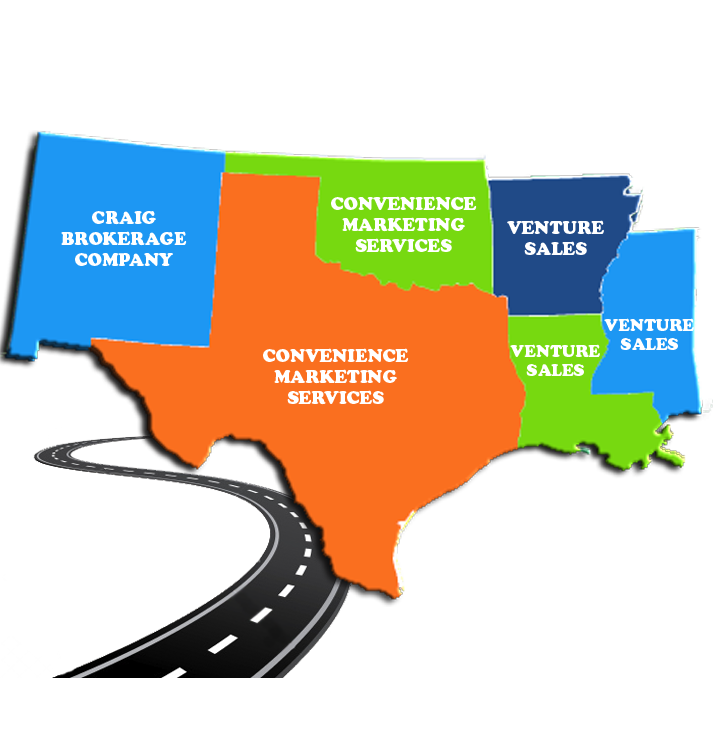 Convenience Marketing was founded in 1974 by the late Don Fisher in Houston, Texas. Don was one of the very first to recognize the need for, and see the opportunity to serve this specialized segment …
We are ecstatic to announce that Lindsey and Gabe are NEW proud parents to baby Joey Martinez! Joey was born on November 6 2018 at 7:03 a.m.  He was 8lbs 3oz, 21 inches long! Congratulations Gabe and Lindsey… and welcome to the world, Baby...
Exclusive: Dallas-Fort Worth area nabs another Fortune 500 company with headquarters relocation to Westlake By Bill Hethcock  – Staff Writer, Dallas Business Journal Sep 6, 2018, 2:57pm Core-Mark, a Fortune 500 company based in San Francisco, plans to relocate its corporate headquarters to Westlake in 2019. Scott McPherson, president and CEO of Core­Mark Holding Co. Inc. (Nasdaq: CORE), announced the move in an Aug. 7 earnings call, according to a transcriptfrom Seeking Alpha. "Recently, we have finalized plans to relocate Core-Mark's corporate headquarters to the Dallas-Fort Worth area," McPherson said. "The move will take place during the first half of 2019. The cost of operating out of the San Francisco Bay Area (is) high, and while San Francisco is our longtime home, the business has expanded dramatically over the years." Dallas offers more favorable operating costs, lower taxes and a central location for Core-Mark's nationwide business, McPherson said. "Being closer to our customers and more central to our divisions will create cost and logistical efficiency for us," he said. Later, in response to an analyst's question, McPherson said Core-Mark's employees have been informed of the move.­ He said Core-Mark, the second-largest distributor to the convenience store industry, is a relatively decentralized company, with the corporate office consisting of about 100 of the company's 9,000 employees. Several factors beyond cost savings went into the decision to move to North Texas, the CEO added. "It's getting us in a much better position as a nationwide company to service our customers to be in a market that is, I'd say, employee friendly with a really high quality of life," McPherson said. Though McPherson made the announcement almost a month ago, it's largely flown under the radar. Calls and emails to Core-Mark and Westlake city officials were not immediately returned. Core-Mark will be the 23rd Fortune 500 company based in the Dallas-Fort Worth region. DFW...

Timely Support

Innovative Ideas

Family Operated

Clear Communication
Don't Be Shy. Get In Touch.
If you are interested in working together, send us an inquiry and we will get back to you as soon as we can!
Contact Us